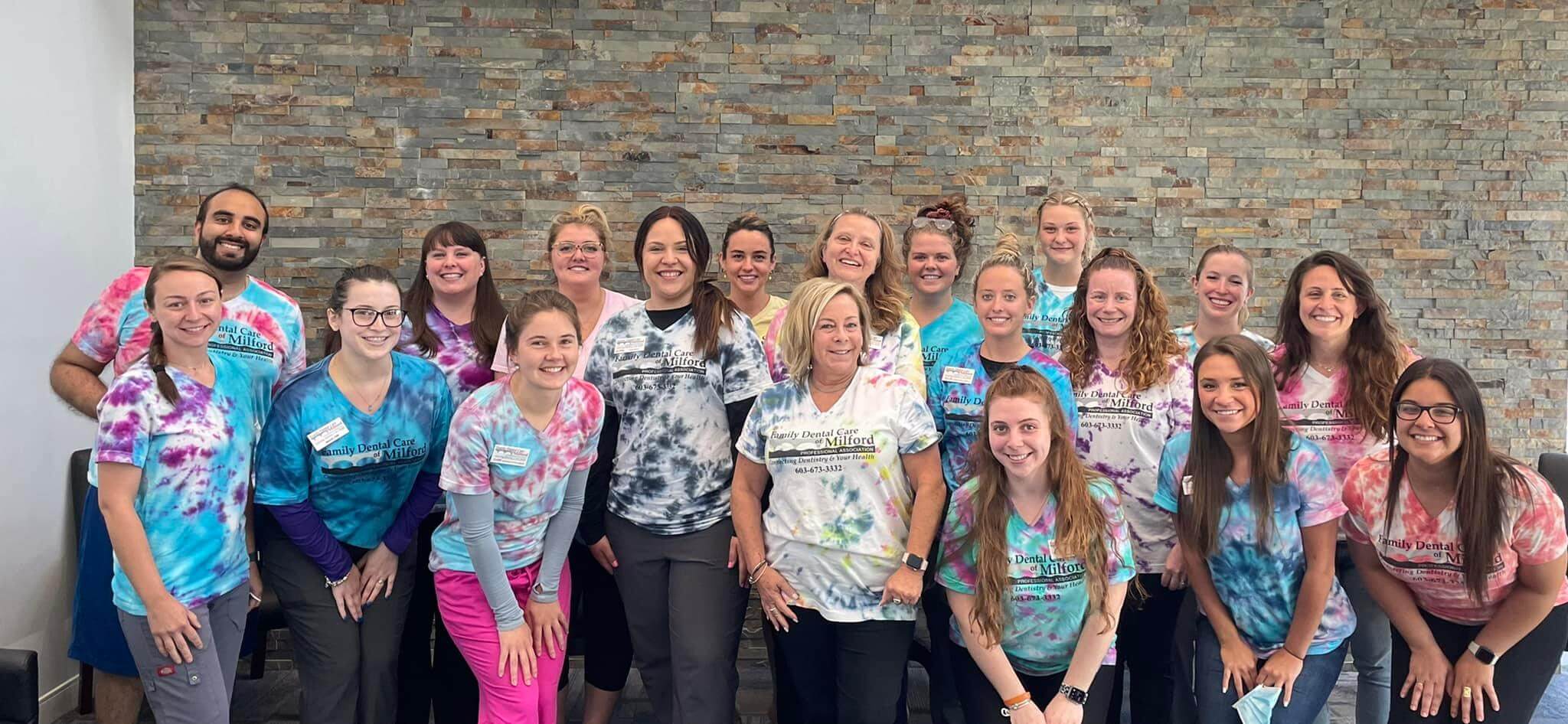 Have you ever considered what it is like to work within a culture that is based around the satisfaction of both employees and patients? If so, Family Dental Care of Milford is the place for you. You will become an essential addition to a team of exciting and fun individuals. You will also be a part of a service focused organization who prides itself on giving back to their employees and community. Positivity is amongst our five core values, and we strive to make our work environment positive and uplifting. You will work directly with a variety of individuals including the practice owner, office manager, team leader and peers to expand on the company's mission and execute the vision.
---
Join Our Team!
---
---
"We rely on each other, we trust each other's judgments, and that's what really makes the day rewarding."
Why work for us?
---
Additionally, FDC prides itself on employee satisfaction and culture. Team events take place on and off site, multiple times a year, and become even more engaging each time. Some culture events have included a sunset dinner cruise on Sunapee Lake, super fun day at the Eli Young Band concert, and even an anticipated full team cruise to Bermuda in the fall of 2023!!! What could get better than that?
If you have experience in the dental field, we value your experience. If you want to join our industry, we are willing to train the right candidate!
We offer flexible schedules, paid on the job training and a brand new state of the art facility.
To apply, please submit your resume and contact information below. Our office will contact you with additional information.
---
Please note that e-mail is not a secure form of communication. Medical information placed here may not be confidential. Please use this form to send your contact information, and we will respond to your inquiry using a secure method. This form should not be used by children under the age of 18.