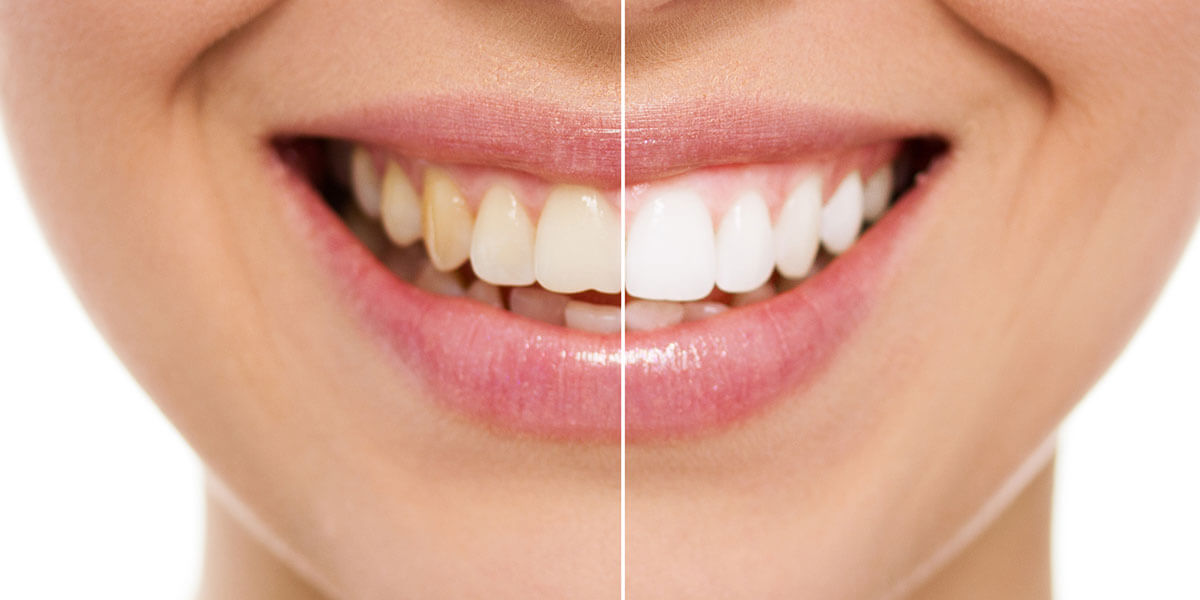 ---
Teeth whitening can provide a dramatic difference in a short amount of time.
---
If you are looking for a dramatic difference and brightening your smile in a short amount of time, teeth whitening (known as "bleaching") may be for you!
We offer In-Office Bleaching which typically requires a single office visit. Carefully protecting your gums and soft tissues with a protective gel or rubber shield, we apply a bleaching agent to your teeth. A specialized light is then used to enhance the action of the whitening agent.
This is the fastest way to achieve results and have you on your way to even pearlier whites!
At-Home Bleaching is another option that requires an impression of the teeth to be taken in order to create a customized mouthguard. The mouthguard will hold a whitening gel containing carbide peroxide to your teeth and be worn for a period of time, as instructed by your dentist for your unique situation. The amount of time will vary based on you as an individual.
To learn more or schedule an appointment, call our office at 603-673-3332.
Trust the experts at Family Dental Care of Milford to keep your smile looking beautiful.
---
Join Our Team!